About This Project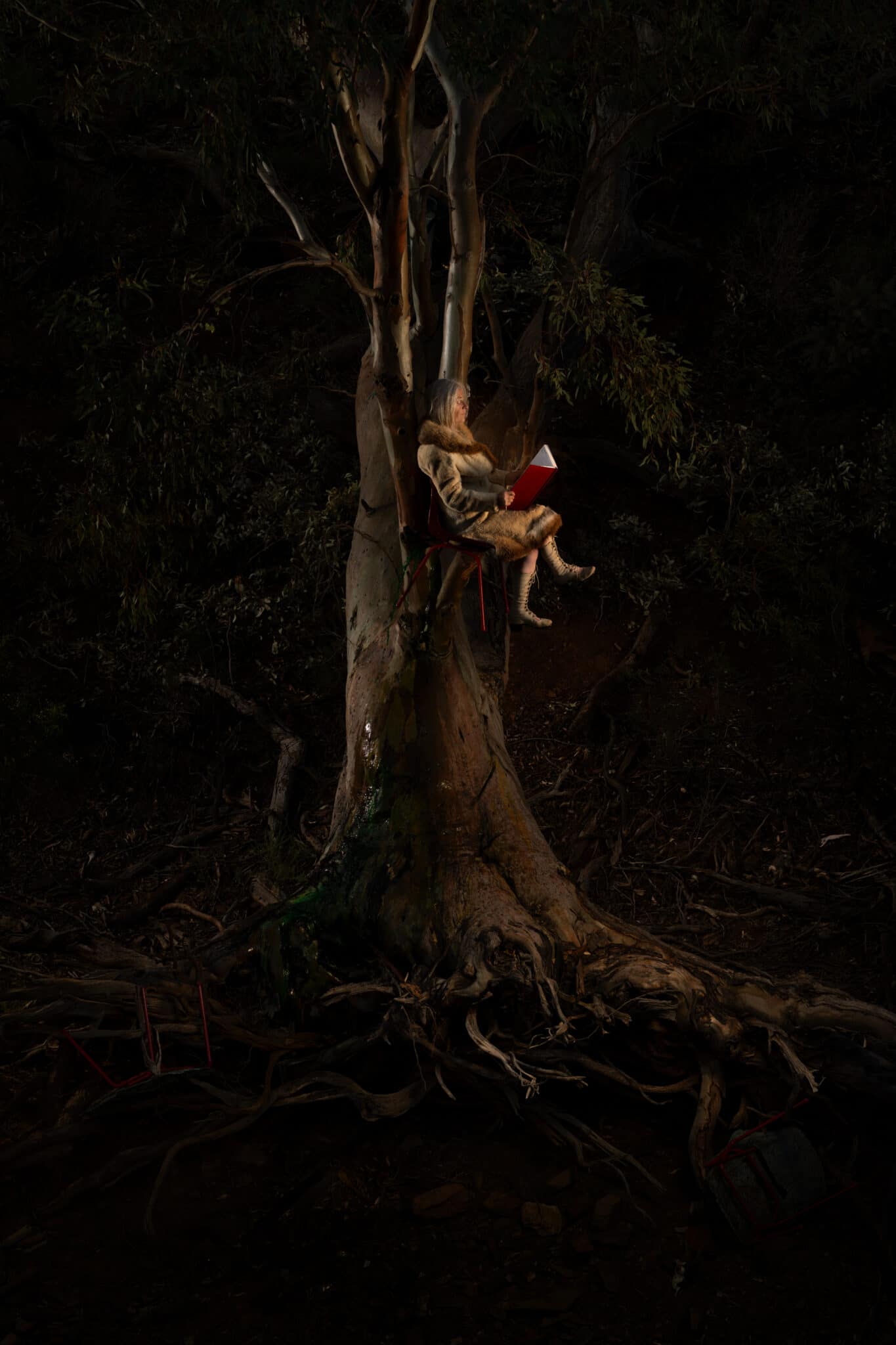 Tableau Vivant

single channel video / sound, loop
2021/2022, Adnyamathanha country
collaboration Cynthia Schwertsik/ Dave Laslett
on show at
1 March – 10 April 2022
North Eastern Concourse
Adelaide Railway Station
an image of a precarious situation and the absurdity of the human response to pressing current affairs.
The increasing distance between the control we hope to have of our private comfort zone and the incomprehension we face when contemplating the complexity of globalised economy.
How to undo the future?
Cynthia Schwertsik and Dave Laslett came together in a remote gorge in Adnyamathanha country in late 2021 to examine the potential of combining their forces. This is the work that resulted from their shared time in conversations. Distinctively integrating the practice of each artist – drawing on Cynthia's performative background 'mise en scene' through Daves's expertise.