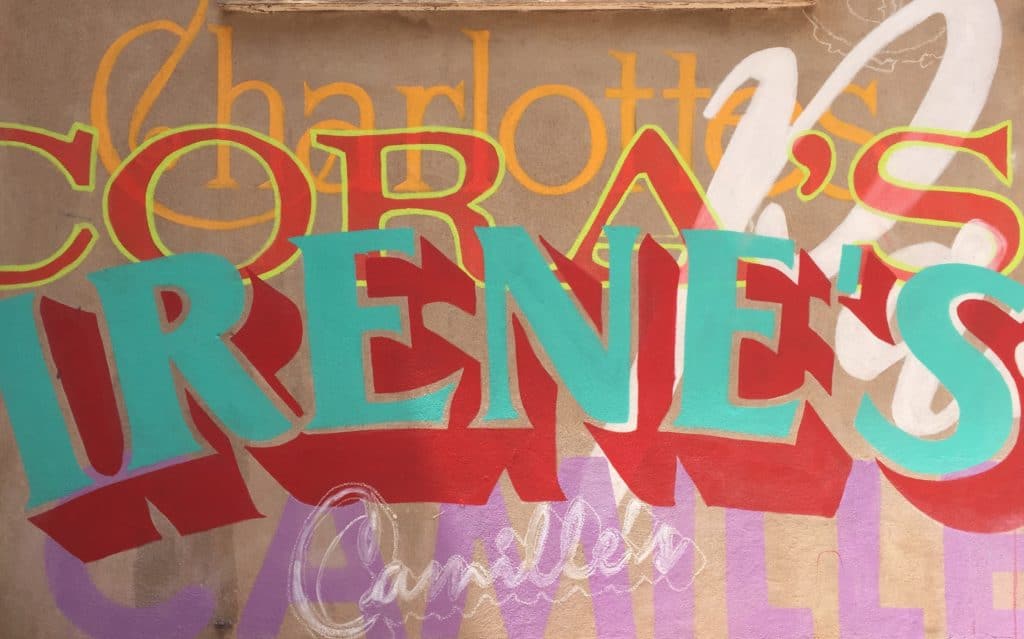 23 Nov

Broken Hill Art Exchange – an inspiring residency

Broken Hill has a women's memorial – nevertheless ,so far I have only found one specific woman: Lieutenant Vivien Bullwinkel memorised. This project turns the focus on the heritage of female presence in Broken Hill through storytelling and a mural.

After presenting My Name in Adelaide Central Gallery in July this year and shaping the project together with curator Andrew Purvis I was convinced that I would find many women in rural Australia. Broken Hill Art Exchange offered a residency and I have spent a week searching and painting. This project is an invitation to share stories and turns the focus on the local history and it has space for personal stories.

Pam's:

there never was a Pam, the lady that opened the shop always wanted a daughter that she would call Pam, but she ended up with boys only so she named the shop Pam.

Charlotte's:

25 odd years ago when the cafe opened it was called Charlotte, as the owner thought that was an elegant name, worthy to make her cafe special.

Camille's:

Camille was the name of the apprentice when the hairdresser went into business, Camille is now in the local nursing home.

Cora's:

Cora established a Asian food store – today she still sells spring rolls at the monthly farmers market.

Irene did name the drapery after herself, the shop has long closed, the name is still framing the building.