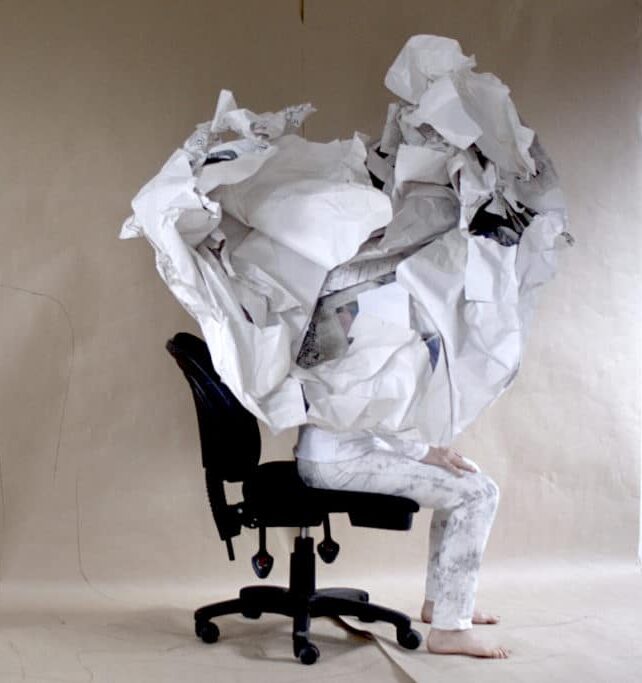 04 Mar

… in an UNSETTLED position
…in an unsettled position
Cynthia Schwertsik
21 March- 2 May 2020 
While investigating how care can be a practice of political consequence, Ben Okri's The Freedom Artist rattles my soul.
I continue to unsettle my position within the surrounding landscapes.
This project is supported by Arts South Australia.

EXHIBITION OPENING Saturday 21 March 1.30-4.00pm
To be officially opened by Fulvia Mantelli.
Director, Murray Bridge Regional Gallery.
Artist in conversation at 1.30pm
Image courtesy artist: Seated in an unsettling position (WIP), 2019, performance still.
Generously sponsored by Hugo Wines

I am preparing for this upcoming show, and am already very excited to share the new work that is just emerging – please join me at Sauerbier House, it is a wonderful place wedged in between the busy main street, the calm river and the sandhill reserve. Since January I have been spending many contemplative hours in the Sun-studio here, it has been such a blast with the fabulous Rosina Possingham and Brianna Speight next door in the River-studio.