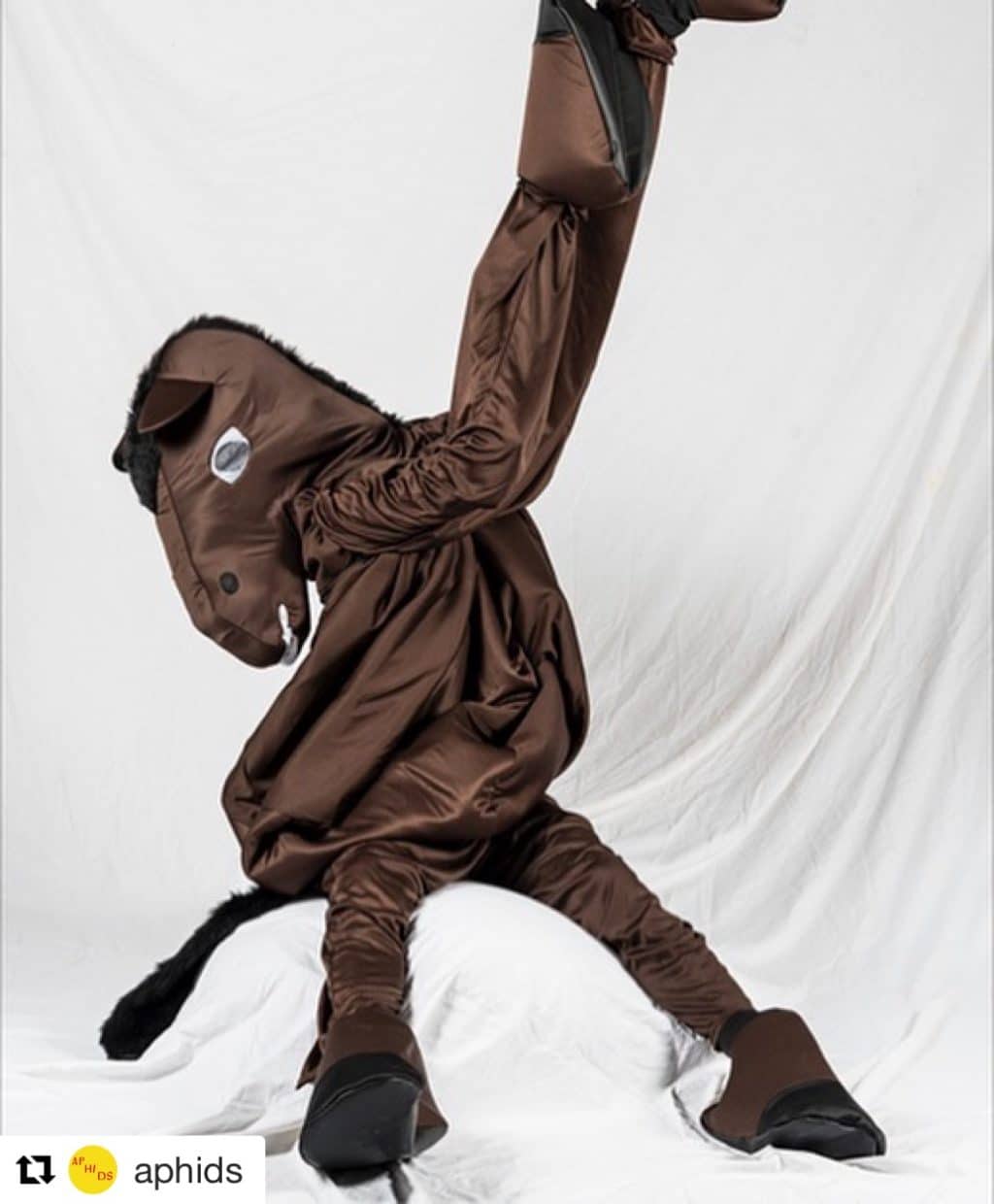 19 Apr

HOWL by AHIDS
HOWL – a performative enactment of controversial visual art
! just before everything was closed down I was part of this epic piece by APHIDS. In the iteration for Adelaide 2020, HOWL included the most hated art piece in the collection of the Art Gallery of South Australia: We are all flesh, by Berlinde de Bruyckere and  This Woman is Not a Car by Margarete Dodd. Margarete came to see the show and had a great time.
It was a HOOT – all 3 evenings were booked out and the audience had a great time, at least that what I was told! What an experience to goof around inside the Art Gallery – in a respectful way! – yes, that is a thing, and we did just that – what a fabulous team, thanks everyone.
APHIDS is a 25-year-old artist-led experimental art organisation based in Melbourne, Australia. Collaborative and future-focused, APHIDS is led by Co-Directors Eugenia Lim, Lara Thoms and Mish Grigor. The work of APHIDS is feminist, intersectional, angry and funny; bringing artists into meaningful exchange with audiences through performance, critical dialogue and unpredictable encounters in the public realm. Our projects promote open, accessible yet complex and rigorous encounters between artists and public. Recent projects include The Director at the Sydney Opera House, ANTI festival (FIN) and SICK festival (UK), Exit Strategies at Arts House, Melbourne, and Easy Riders at Mpavillion, Melbourne.
Created and performed by: Willoh S. Weiland, Lara Thoms and Lz Dunn
Direction: Mish Grigor
Collaborating artists/performers: Britt Plummer, Chelsea Farquhar, Cynthia Schwertsik, Emma Beech, Felicity Boyd, Henry Wolff and Jo Stone
Lighting designer: Jennifer Hector   Sound collaborator: Sascha Budimski